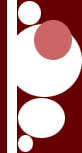 TAURUS (April 20-May 20)
Tauru$

Celebrity AudioSCope
TAURUS INFORMATION-- The Bull. Ruling Planet: Venus; Astrological Element: Earth; Mode of Expression: Fixed; Positive Trait: Stable; Negative Trait: Stubborn.
Taurus is determined, efficient, stubborn, cautious, placid, persistent, enduring, introverted, conservative, conventional, materialistic, security conscious, stable, industrious, dependable and generally has significant financial ability.


Best Days in February:

3, 16,23

Worst Days:
2, 14, 27



See STORE

Famous Tauruses: Saddam Hussein, Willie Nelson, Janet Jackson, Renee Zellweger, Barbra Streisand, Trent Reznor, Malcolm X, Sid Vicious, Bono, Cher, Donovan, George Clooney, Reggie Jackson, Richie Valens, Michelle Pfeiffer, Audrey Hepburn, David Byrne, Uma Thurman, Andre Agassi, Traci Lords, Grace Jones, Chow-Yun Fat, Dennis Hopper, Betty Page, Sugar Ray Leonard, Jerry Seinfeld, Rosie Perez, Tori Spelling, James Mason, Bobby Darin, George Lucas, Harvey Keitel, Al Pacino, Jack Nicholson, Harold Lloyd, Tito Puente, Carol Burnett, Mother Jones, Joseph Heller, Terry Southern, Keith Haring.



Archived 'Scopes

"The sun shines not on us, but in us. The rivers flow not past, but through us, thrilling, tingling, vibrating every fiber and cell of the substance of our bodies, making them glide and sing."

John Muir
| | |
| --- | --- |
| | Famous Tauruses: William Shakespeare, Orson Welles, Charles Mingus, Duke Ellington, Jay Leno, Sigmund Freud, Iggy Pop, Willie Mays, Shirley MacLaine, Studs Terkel, Liberace, Roy Orbison, Fred Astaire, Edward Lear, George Carlin, David Cronenberg, Joe Louis, Stevie Wonder, Sidney Bechet, Peter Frampton, Pete Townshend, Dennis Hopper, Ace Frehley, Judy Collins, Sheena Easton, Willie Nelson. |


http://www.audioastrology.com "The Future is as Close as Your Ears."